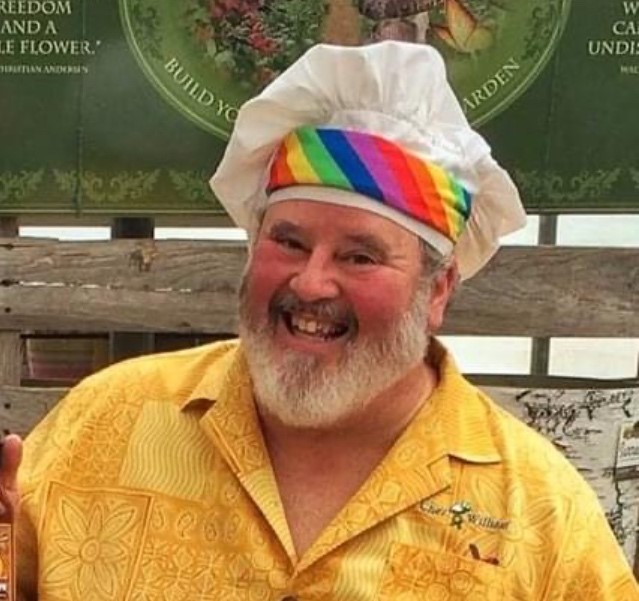 Please Welcome …
Millersburg Brewing Company is excited to announce that we have a new Head Chef joining the team, Chef William Cornelius!  His culinary journey has come full circle, starting over 30 years ago with the opening of Corny's Cozy Corners located at the intersection of State Route 3 & State Route 179 in Lakeville, Ohio. He specialized in unique pizza, subs, & sandwiches with a flair for classed-up comfort food.  His desire to expand his natural talents took him to The Wooster Inn's Kitchen where he worked his way up to Executive Chef, a position he held for 5 years.  Enjoying traveling for a number of "Guest Chef" gigs in those years lead him to his next stop in Elmira Heights, NY at Pierce's 1894 restaurant, a 4 diamond, 4th generation restaurant.  There his career accelerated to full speed.  Chef William and his wife, Norrie (of 37 years), and their 3 children settled in the heart of Finger Lakes Wine Country in Watkins Glen, NY.  Their family took up residence in a big old house (built in 1800) at the southernmost point of Seneca Lake.  No one could imagine what the next 22 years would bring to this now family journey!
After working for two of the Finger Lakes largest & oldest winery restaurants, it was time for Chef William's 15 minutes of fame!  From presenting recipe demos on the local TV stations to the syndication of 54 stations across the country, airing his 2 minute, recipe a day program, he now would coin the title of "Culinary Entertainer". 
After 6 years of playing a chef on TV, why not start his own company?  He spent 2 years working as a chef for the Harvest Café & Lounge in Montour Falls, NY in 2012, the restaurant's owner became a friend, mentor, & investor for Chef William Creations, LLC.  It is a unique line of gourmet products made with the bounty of the Finger Lakes.  90% of the products created by Chef William used local beer, wine, or spirits as the first ingredient.  Over the next 7 years, Chef William Creations would grow to 16 products and a selection of low or no sodium seasonings.  This, along with consulting and troubleshooting in a number of kitchens, paid the bills. 
Chef's wife, Norrie, had traveled back and forth to her parents' house in Lakeville, Ohio for the better part of two years.  Both her parents, in their 80's and not in the best of health, had lived their home in Lakeville for 35 years and had always been able to care for each other.  The path for Chef William and Norrie became clear; return to Ohio to care for them in the neighborhood where it all started.  Norrie would become the most selfless 24/7 caregiver one could possibly know.
What would become of Chef William?  Where would he go?  It would need to be a company that could embrace his unique style, not only in the creative culinary craft he presents, but let him be the Culinary Entertainer that he is.  Millersburg Brewing Company is that stage!  So, if you want to see what happens when a grown pan play with his food, stop by & see us and Chef William at Millersburg Brewing Company for a Pint & a Bite!!! 
To learn more about Chef William check out this article in the Times Gazette